Digital Technology and Devices in ECE - Oh the Possibilities!
When it comes to digital technology in early childhood education, some people are much more confident exploring what is possible. Others, however, can feel a little nervous, and unsure how to navigate this whole new way of being. ICT (Information and Communications Technology) certainly challenges some of our 'tried and true' values and beliefs about how children learn best.
Jump on board with us as we take you on a 4 part virtual journey exploring digital technology and devices in early childhood education.
You will leave feeling confidently capable of implementing new and valuable technology in your early learning service. You will have a solid understanding of the legalities around using digital technology, and the policies and procedures you will need to create and/or update to ensure the safety of all. We will look at tools and apps, how to choose quality tools and apps, and look at where pedagogy and curriculum come into the equation.
Are you ready to up your technology game? Take the challenge and register for our upcoming workshops here:
In the first of 4 workshops, we will unpack and explore why it is so important to implement safe ways of using ICT with young children. We will also address common fears and concerns that educators have and how pedagogy and curriculum should influence the way you integrate and utilise ICT within your service.
Breaking down the concerns and pedagogy of ICT in ECE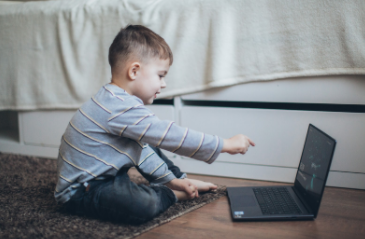 Explore some of the basic tools available on digital devices that can enhance your work with children. You will learn how to critique apps and walk away with strategies to help you choose apps that support the type of learning that you value. We will also define the difference between an inadequate, a good and a great app.
Exploring the world of apps and ICT tools in ECE
Date:
Sep 1, 2020 07:00 PM
Auckland, Wellington
Date:
Sep 22, 2020 07:00 PM
Auckland, Wellington
Building on previous sessions, this time, we will discuss ways that we can go online safely with children to investigate and revisit learning and experiences. We will also explore the pedagogical and safety challenges in relations to this. We discuss the need to have an awareness of some very important issues such as copyright law. You will come away with some useful tips and strategies.
Going online while staying safe and developing the skills of digital citizenship
Date:
Oct 6, 2020 07:00 PM
Auckland, Wellington
Join us to hear from early childhood ICT experts from both Australia and New Zealand. They will share their passions and knowledge about the thoughtful use of ICT in ECE. We will conclude with a panel discussion, where you get to ask any questions that have been challenging you as you have been reflecting throughout the previous three sessions.
Panel discussion to reflect through-out the previous three sessions
Date:
Oct 27, 2020 07:00 PM
Auckland, Wellington